Reviews
Best place ever. I had at least 4 separate injuries/surgeries where I needed therapy for my knee and back. Each time Tyler, Seth and crew got me back on track. You can't beat their personal attention to your specific needs.
Joe S.
January 3, 2017
Randall B.
October 24, 2016
I would like to thank the staff of the Shadows Lane location of BRPT Lake. This is a great group of professionals, and I knew from my first day of therapy that my sessions were going to be a positive experience!
I would especially like to Thank Derek Laurent and Erin Gilbert for making each therapy session something that I came to look forward to. Their encouragement and response to specific issues was very much appreciated.
BRPT Lake Shadows is just the best.
Former Patient
October 7, 2016
I came to BRPT-Lake at the Lee Drive location after ACL reconstruction and meniscus surgery. At 50 years old, I'd never had surgery before. I picked this location because it was convenient, but I didn't know the people I would meet. Jamie, Donna and YuYi have all been just wonderful! At 11 weeks I already had 135 degrees of flexion! They really care about the person. On my first visit (3 days post-op), I was completely out of it. I had not been able to clean my leg yet because I had not been allowed to take the brace off. Donna got a warm, soapy cloth and washed my poor bummed-up surgery leg - it felt so good! I knew I was in good hands. Jamie is terrific and very knowledgeable. After a tough therapy session, she can always make my knee feel a million times better. I just can't say enough about these ladies! And, we can't forget Catina, who always asks how and I'm doing and makes sure my appointment scheduling runs smoothly. I'll be glad when therapy is over, but I will miss all these ladies. Thanks for helping me get back on my feet - literally!
Theresa A.
August 10, 2016
I was lucky enough to go to Shadows Lane BRPT. This place is amazing. The people are outstanding. No just one - every single person I have met there. I love the way they explain what to do and why and will remind you when you forget. They are kind and realize you may be hurting They are always timely and friendly. Everyone there is obviously a team and it shows. My progress from knee replacement has been awesome. I thank all of you.
Patti B.
June 12, 2016
I came to Baton Rouge Physical Therapy Lake With plantar fasciitis. I am a dedicated runner and was training for the Louisiana Marathon with hopes to qualify for the Boston Marathon. My pain was so bad it was impacting my running and making my training very difficult and painful. The staff at BRPTLake made my goals a top priority and worked with me to manage and heal my fasciitis while still maintaining my marathon training. With their help I was able to achieve my goal of qualifying for the Boston Marathon! I am so thankful to all the staff for all they did for me and making me feel like I was part of their family. Love you all!!!

Cortney Lane Haser
January 28, 2016
Wonderful service. I would recommend to any parent. My daughter is a cross country runner and went a few times very helpful and informative. We had a issue with some miscommunication about insurance and they were happy to help in a resolution!! Great service!! Thank you
Daphne A.
November 13, 2015
E-Rehab T.
November 5, 2015
---
Testimonials
The following are what patients have to say about their experience with BRPT-Lake.
Click here to share your experience.
"On September 17
th
, 2015 I was in a car accident that I would say was the scariest experience in all of my 28 years of life. I was driving hit a car from behind, causing my car to turn in three circles hitting a concrete bridge. The impact was so hard that when the airbag hit me it threw the top part of my body to the passenger's side. My lower body did not come with me. When I stopped spinning I realized that my foot was just hanging. I broke my ankle in three places. I was rushed to OLOL and hand an immediate surgery. The following week I had my secondary surgery. Now I have two plates, rods, and screws in my ankle. I must say I hurt every day, but through it all I still thank God, because it could have been way worse. I am still here to tell my story. I am very honored to be a patient at Baton Rouge Physical Therapy. I love the whole staff. The staff is awesome and they are really helping me and keeping me motivated, assuring me that everything is going to be okay. They never try to push me too hard especially when I am hurting bad or my ankle I swollen. I know they are determined just like me, and want to see me get back well, so that I can get back in my pretty heels like my bestie Leslie says. This therapy has brought me a long way. I really love you guys with everything in me. Thank you for being patient with me and keeping my spirits up."
Leasha Collar
---
"I have been a patient of Seth Kaplan's since January 2000, and I can honestly say he and his staff are the most professional. They are driven and focused on helping me achieve a speedy recovery. BRPT-Lake is like my extended family and I would strongly urge any of my friends or family members to be treated here. I am grateful to have Seth Kaplan and BRPT-Lake in my life."
Steven J. Sherman
---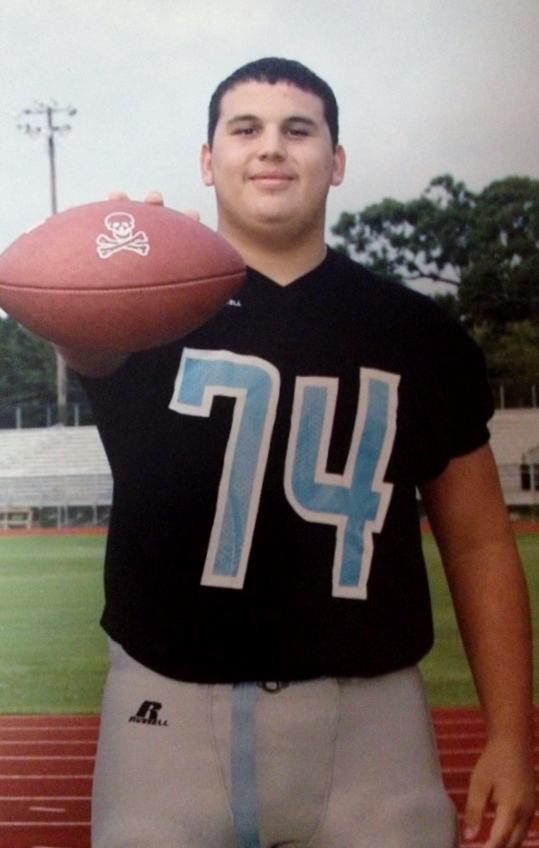 "I would like to offer my sincere gratitude to the therapists and staff at BRPT. My year-round athlete suffered a terrible high ankle sprain towards the end of last year's football season. In one day's time, BRPT got him in for a thorough initial evaluation with Tyler Lafauci, and Tyler began aggressively treating my son the very same day. Tyler not only treated my son's ankle, he treated my son as a whole and recognized the psychological let down my starting center/punter was going through, as his injury was severe enough to take him out of the game for the remainder of the season. Tyler promised my son that he would have him ready for soccer season, which was not far around the corner. Because of Tyler's expertise and caring support, my son worked harder than anyone expected and was able to be discharged from Tyler's care ahead of schedule. My son is entering his last high school football season, and he is physi cally stronger and more prepared than ever, thanks to Tyler's guidance and personal support. There are no words to truly express my gratitude. We always pray for an injury-free season, but we feel blessed to have Tyler and BRPT at our side if we need them."
Nancy Zachary
---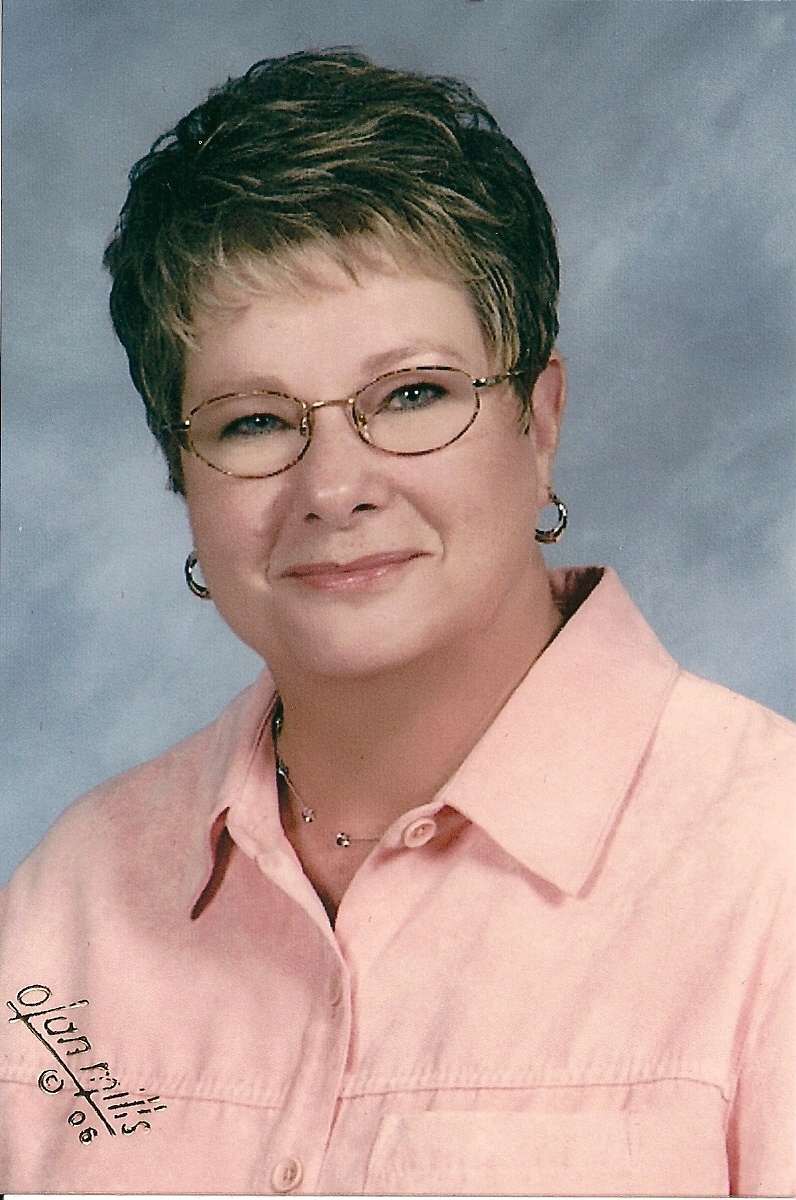 "I have had previous experience at BRPT-Lake South Harrell's Ferry location so, of course, I chose them again when my doctor recommended physical therapy. I found myself in the excellent care of Alicia Dwyer and assistants Ashley, Stacy and Amanda. It never ceases to amaze me how the staff can be so professional, yet so personal at the same time. They have patients coming and going constantly, yet you feel as though your care and progress are all that matters. Dee, in the office, always tried to accomodate me with my appointments. Alicia worked so hard with me - I can't say enough good things about her. I was able to wean myself off pain meds and am now at home with my home exercise program - hoping to continue in my progress."
Brenda Fryoux
---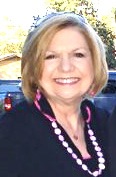 "After 6 weeks of severe leg pain, a series of X-rays, deleting med trial, and 2 MRI's with no clear cause of the pain - I was prescribed physical therapy. I was personally referred to BRPT Lake by a hand therapist (in the business) and a former patient. From my first call for an appointment, I was impressed with the professional staff and the compassionate sensitivity to dealing with pain quickly, kindly. The entire staff is cheerful, congenial, and encouraging. There is no sense of office tension or petty rivalries. Everyone works together doing whatever needs to be done - as a team. Alex has been great taking me through treatment and exercises each visit. Tyler Lafauci made a diagnosis of sciatic irritation from lower back nerve compression. He encouraged me to hope in getting past this pain, when it became depressing and discouraging. He makes adjustments until we get results. He gave me tips to keep from irritating the inflamed nerve that increased my mobility and gave me my active life back at a greater level. I'm just past halfway in completing my prescribed therapy, but I know that I would recommend this PT group as kind, caring people who treat everyone as the most important person in the room bringing each person to regained mobility and strength - no matter what age, race, interests, weight or physical issues. Kudos to this great team!"
Ginny Allen
---
"My experience was life changing. My knees hurt for years, and I hadn't worked out or jogged without knee braces for the last two years. By my fifth visit I wasn't wearing the braces to jog. By my last visit I was running sprints without braces or pain. My knees haven't felt this good in twenty years. It wasn't just the therapy, it was the amazing staff that worked with me that made this possible. Thank you again for all that you did!"
George Weathers
---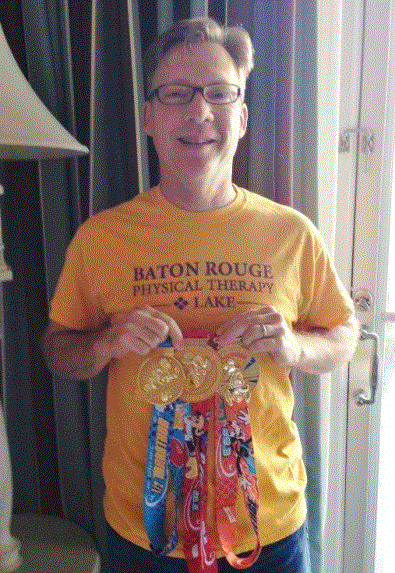 "Seth, thanks to you and your incredible staff I was able to complete the Goofy marathon and a half challenge this weekend. Could not have done it without your expertise and your staffs dedication and hard work! Thank you."
Doug Hanks
---
"I was fortunate to live across the street from Joe Nicolosi, founder of Baton Rouge Physical Therapy - Lake, in 1963. To my knowledge, that was the first private practice in physical therapy in Baton Rouge at the time. With Francis Guglielmo joining the practice in 1967, they were true pioneers. I was hurt in an automobile accident and misdiagnosed as having a ruptured disc. After a year of pain, I submitted to having surgery, and subsequently still had this pain running down my left arm . I went to numerous doctors all over Louisiana. The doctors had no answers for me. Joe later encouraged me that he might be able to help. I had the doctor refer me to Baton Rouge Physical Therapy. The therapy made me feel better, but did not take care of the pain 24/7. After finally getting the correct diagnosis, I was operated on to release a pinched suprascapular nerve and returned to Baton Rouge Physical Therapy. I do not know what I would have done if Joe hadn't helped me through this. I have been going to Baton Rouge Physical Therapy ever since. Through the years I have worked with Joe, Ricky Lane, and Tyler Lafauci. I left Baton Rouge in 1980, and later returned in 2000. Since my return, I have worked with Derek Laurent and Alicia Dwyer. I can truthfully say that these are very professional, caring therapists. I have trusted them with my problems and they have never let me down."
Marilyn Rye
---
"While walking, I suddenly felt severe pain in my lower back caused by a pinched nerve. My doctor wanted to give it time, and try medication. After 30 days and no pain relief, I returned to my doctor, who said, 'You know if we do an MRI we are going down the road to surgery?' As a last effort, he prescribed physical therapy. I chose to see the therapists at Baton Rouge Physical Therapy-Lake. They evaluated my condition and we began a series of stretches and exercise. After two visits, I began to feel relief. I am now back to my normal routine: working out, golfing, and traveling. Without question BRPT- Lake prevented me from possibly going through surgery that was not needed. I strongly recommend BRPT- Lake before considering any surgery."
Bob St. Romain
---
"I'm writing this letter to tell you of my appreciation of my entire physical therapy experience. This was not my first time at physical therapy at BRPT-Lake. I was not expecting this time to be as good as the previous experiences -- maybe because previous staff had set the bar so high. I was so pleasantly surprised again by having a totally rewarding time both personally and physically. I wasn't sure what physical therapy could actually do to improve my hip, but I found out -- especially when I was able to get away from pain medication Also, I don't know how you consistently keep such a wonderful staff. They were so good to me: Ashley, Megan, and Alicia (who wasn't even involved with my actual treatment) were so interested in me and in how I was doing. I can't begin to say enough good things about Jessica; she explained everything to me so well. All aspects of my treatment were covered, physically and mentally; and she even got a book to show me a picture of something I questioned her about. I'm sure she always goes above and beyond, but it made me feel very special. Again, thanks for a wonderful experience; and I know where I will always choose to go for physical therapy."
Brenda Fryoux
---
"I would like to express my gratitude and appreciation to Dr. Justin Breaux and his staff at the Gonzales location. During my 8 weeks of therapy, I had a wonderful team of professionals. They were all knowledgeable and very friendly. Justin never had a hesitation to answer any of my questions. He gave me the right answers which lead to my recovery. I'm very grateful to have met Justin, and I will recommend him to anyone that needs physical therapy in the future."
Melissa Abreo
---
"In 2010 I had surgery to repair a torn rotator cuff. I really didn't know a lot about surgery. I just knew it was bad and people don't want it. People kept saying, "whatever you do, finish physical therapy. It will make all the difference in the world." I was in therapy 3 times a week for 6 months. My therapist was Seth Kaplan -- he was great at what he did and slowly I began to trust Seth and his approach. For a while when I'd see Seth I'd think "pain" but eventually when I saw him I'd think healing and restoration. Love that, Seth! Donna was great, too. During my exercises she would walk with me and we would talk about so many things. She was merciful but kept encourage me to press in at the same time. Without a doubt, therapy went faster because of Donna. The techs were great, too. After therapy each day, I would go to another room for "ice therapy". It was soooo cold. By the end of my 6 months, the techs would set my room up ahead of time with two warm blankets, dim lights and a couple of magazines. I started calling it my spa room! Its been three years now and my arm feels like I never had surgery. It's amazing and I'm just so grateful. I'm writing this now because I just had a shoulder replacement (different shoulder), so I'll see y'all soon! Go BRPT staff and Seth Kaplan! Ya'll were both professional and yet very personal!"
Kim Hardee
---
"I just wanted to thank Seth Kaplan very much for what he did for me. He gave me back what I was scared I had lost: my mobility. I have to admit I was skeptical when I first came, but after the first visit I knew if anyone could help me, it was Seth. I am so thankful for Seth and his entire staff - y'all made me feel so comfortable. The patience and attentiveness was awesome. Thank you again."
Doc Callegan
---
"The staff at BRPT is phenomenal. I had therapy with BRPT three years ago and was so impressed with them that time, so when my spine surgeon advised I needed PT again, I instantly requested Seth Kaplan. Once again I was fortunate to work with Seth, Greg, Lacie, and the staff. They are all very kind and compassionate, and did everything possible to make me feel better physically and mentally as well. I want to thank Seth and his staff for helping me to have a better quality of life, and for making PT fun!"
Kathleen Gendusa
---
"I'd like to thank Seth Kaplan and his team at BRPT Lake for the miracle they recently worked on me. I've been an active runner/triathlete for years now, but recently have been having a lot of problems with my hip flexors. Or at least that's what I thought. I had a long training run not go so well and my hip/groin area was in a lot of pain. Knowing I had a big trail run scheduled soon I went into BRPT Lake the next day. Seth was great. He listened to my "self diagnosis", nodded in agreement and then proceeded to find the actual problem. As it turns out I didn't have a hip flexor problem at all. Seth and crew gave me some specific strength exercises to help my overall form and function and were able to apply some much needed therapy on my hip ABDUCTORS. I now understand exactly what that pain is, how to stretch properly to avoid mid race failures and what exercises I can do to eliminate the issue all together. I just completed the Mountain Mist 50K and felt strong throughout. I was not limited at all by any injuries and certainly could not have said that had I not gone to see the team at BRPT Lake."
Jonathan Dziuba
---
"It has been a year since Dr. Greg LeBlanc performed dry needling to cure (yes, I said CURE!) my plantar fasciitis. My injury occurred in July 2011, during a sprinting segment in my Bootcamp class. I have enjoyed competing in several sprint triathlons, mud runs, 5K and 10K runs, and participating in Bootcamp classes for years, with no plans to "retire" any time soon. After trying many rehab treatments, including stretching, sports massage, Astym treatments, wearing a Strasbourg sock at night, not running, etc. for months, Dr. Greg convinced me that dry needling was what I needed to heal my plantar fasciitis. Honestly, in a matter of weeks after the procedure, I was a new person! I had lived for months in constant pain, and just a few short weeks after the needling treatment, the pain was GONE! Dr. Greg got me back in my game, and I have not had any PF problems since! I have participated in several 10K races and mud runs in the past year, with no pain at all. I recently turned 50, and I don't plan on slowing down any time soon! I do a lot more stretching now, and a little less sprinting, and my foot feels great! Dr. Greg truly is a miracle healer! I just wish I didn't have to drive so far for treatment! (I live in Katy, TX) Thanks for helping me continue my active lifestyle! Keep up the awesome healing work, Dr. Greg!"
Deedee Albertin
---
"Excellent! That would be the one word to sum up the team at Baton Rouge Physical Therapy-Lake. Being a 40-something weekend warrior, I began to have some hip issues from running. With a lot of pulling, stretching and proper exercises by Seth Kaplan, he was able to keep me off the operating table and back to my regular routine."
Marc Sanger
---
"After training and completing two half-marathons, I injured myself. I had a pending stress fracture and posterior tibial tenosynovitis. As a runner when you are told you cannot run, it is pretty devastating. I was in a walking boot for about a week. Then I began Physical Therapy at BRPT-Lake with Seth Kaplan. Within 4 weeks, Seth had me back running! Seth is the best! The entire staff at BRPT-Lake has been wonderful. I enjoyed working with Lacie - she made the exercises go by fast. I also enjoyed talking with the other physical therapists, Greg and Tyler. Everyone is so friendly and makes PT easy to go to. So Seth worked me hard, but it has paid off. I am so grateful to Seth Kaplan and all the staff at BRPT-Lake!"
Betsy Bombet
---
"I have just finished my third experience with Baton Rouge Physical Therapy-Lake. The previous two treatments, following a broken elbow and a badly injured leg, took place a number of years ago. I was put back in proper working order by the now almost mythic Ricky Lane. For the third experience, I was treated for a pinched nerve by Lacie Hurdle, Brad Rose, and by the magical hands of Seth Kaplan. The professionalism was stellar, and the compassionate atmosphere encouraged the patient's best effort. I thank all of you very warmly and sincerely."
Dr. E. Ramon Arango
---
"I began to experience pain in my left shoulder that occasionally shot down into my left arm. I saw my orthopedist for this and soon received a diagnosis of cervical degenerative disc disease. I began physical therapy for this condition to try and find some relief of the pain and headaches that I was having while trying to perform my job duties and daily activities. After coming to therapy for just one visit, I decided to mention to my therapist that along with the pain on the left side of my neck, shoulder, and arm I sometimes had pain into my left chest. My therapist checked me out and felt like the discomfort that I was having was unrelated to the condition for which I was receiving therapy. She recommended that I see my primary care physician immediately. During that visit, it was discovered that I was suffering from high blood pressure and I needed to see a cardiologist. I underwent a stress test and later a procedure for placement of a stent in my heart. My experience at BRPT-Lake essentially saved my life because I had 95-98% blockage in one of the arteries in my heart. I really enjoyed the people and my time of therapy at BRPT-Lake and would recommend them to all of my family and friends."
Linda Haydel
---
"This is the first time I have been to a rehab center. I did not have a lot of faith in physical therapy, but since I have come to therapy I feel 100% better. And in only 5 treatments! Everybody has been great; I highly recommend BRPT-Lake and its staff. Thanks for the great job you all have done for me."
William J. Poche
---
"I recently strained the ACL in my left knee while jogging. I was referred to physical therapy and chose BRPT-Lake. The staff at the Lee Drive location was very helpful and professional. Michelle Jones was my PT. She along with the entire staff monitored my exercises and corrected the errors I made. In the two months I received treatment, I was able to run 9 miles and feel I will be able to complete my half marathon on 1/7/12. My knee feels great and they have given me exercises to continue. I would recommend the services of BRPT-Lake and would use them in the future."
Leo Kent LaPlace
---
"Good People + Great Teamwork = Excellent Results"
Patricia H. Cooper
---
"My condition has improved greatly. My treatment at your facility was accomplished with skill and friendliness. I observed that every patient received the same courteous attention from your staff. I would not hesitate to tell my family and friends how exceptional your therapy center is."
Marcus M. Hirsch
---
"As a competitive cyclist for over 35 years, I learned first hand that BRPT-Lake's Brittany location staff has the ability to find and treat the root cause of pain symptoms that often come from overuse and self-inflicted abuse in this sport. Everyone from the receptionist to the therapist made good use of my time, listened to me, and 'torqued' me to the point of being more flexible and pain free, not only during my rides but throughout the entire day. They are a very professional, friendly, and results-driven group."
Bob Abbott
---
"Wow! BRPT-Lake is your best bet for a successful injury rehab. Lance and all of his staff are some of the nicest people you will ever meet. They are true professionals when it comes to fixing an injury. Everyone knows what they are doing and the second you walk into the door your road to recovery has begun. I wouldn't change a thing about my rehab. I'm even kind of happy I got hurt in the first place because of the awesome experience I had at BRPT-Lake!"
Chris Ulfers
---
"I have been coming to BRPT-Lake for several years. I have found them to be very gentle but to the point of getting the joints working. They are very polite and look out for your welfare. When I finished my sessions, I can assure you that the problem I had was corrected. I would recommend this company to anyone."
Angela B. Hood
---
"BRPT-Lake is the 'GET WELL' place. They will truly try to work themselves out of a job by getting you well, always in a helpful, cheerful manner. The atmosphere makes you want to go back just to visit and have coffee!"
Louis A. Achee
"Having been a full-time athlete all my life, I understand the value of exceptional therapy for physical injuries. Over the years I have received treatment from several different therapeutic centers. I have yet to find a better center than BRPT-Lake. The level of treatment exceeded my expectations on two different occasions. Once for rehabilitation from a shoulder surgery and the second for elbow tendonitis and a hip injury. As a collegiate baseball player this therapy was crucial to my success. At BRPT-Lake, the focus and dedication to my rehabilitation was unprecedented. I would highly recommend this center to anyone seeking quality recovery where failure for improvement is not an option. This aspect along with the family atmosphere makes BRPT-Lake superior to other physical therapy centers."
Derek Bourgeois Star Shortstop at the University of Mobile
---
"As an aging athlete, I have had more than my fair share of visits to BRPT-Lake. Whether I've pulled a hamstring or developed a lumbar strain, the therapists at BRPT-Lake always respect my need for an efficient workup and therapy plan that gets me back on the soccer field as soon as possible. They carefully explain the science behind the therapy that they recommend, which helps me understand my problem better. As a physician, it helps me recommend appropriate therapy for my patients too."
Curtis C. Chastain, MD
---
"On Halloween of 2009, I had a freak injury where I tore about 30% of my quadriceps muscle in my left leg away from the patella. After seeing an orthopedic (physician), and after being on crutches for a period of time, I started my rehab at BRPT-Lake. Seth Kaplan, Tyler Lafauci, and Greg LeBlanc, all friends of mine, had the pleasure of inflicting pain upon my body, but at the same time, began my road to recovery. Because of their expertise, consistency, follow up, quality care, and professional commitment, I have regained great use of my leg with only about 70% of my quadriceps muscle. They continue to 'get on me' about doing the things that I need to do lifelong, to maintain quality use of my leg. These guys, and the entire staff at BRPT-Lake, are true professionals. They are committed to the patient and work through the individual problems that brought the patient to them. I would recommend BRPT-Lake to anyone in need of rehab, and I would do so enthusiastically and without reservation."
David Corona
---
"Thanks to Keith and his staff for their hard work and friendship. My knee is pain-free and flexible thanks to them. Keep up the great work and see you down the road!!"
Will Clark First baseman San Francisco Giants